On August 16, we're have a party at the Carrie Furnaces! The premiere public screening of The Carrie Deer Documentary will launch a Kickstarter Campaign to fund restoration of the amazing Industrial Arts Co-op Carrie Deer Sculpture!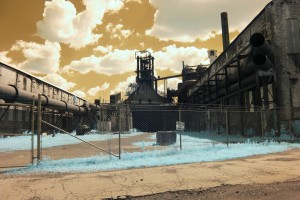 Our guest hosts actor/writer David Conrad and WQED producer/filmmaker Rick Sebak open the 6:00 PM VIP Event that includes twilight tours of the Carrie Furnaces site, a meet and greet with the Core Deer Artists and documentary filmmakers (that's us – check out my Carrie Deer page!),  music by The Beagle Brothers, site-specific performances by The Pillow Project, the IAC Mobile Workshop demonstrations, and a wealth of wonderful food and drink by Kevin Sousa/Superior Motors, Dorothy 6 Blast Furnace Cafe, The Brew Gentlemen, and Stay Tuned Distillery. A rousing start to a evening amidst the Rivers of Steel National Heritage Area site!
At 8:00 PM, gates open for general admission as the party continues with local food street food fare, music, and some surprise giveaways! A special "electrifying" countdown leads to the kickoff of the Carrie Deer Restoration Kickstarter campaign live on-site – wifi included! Join us as the stars come out at dusk – the Core Artists of this astounding 40′ salvage art sculpture featured in the documentary of the Deer's inspiration and creation!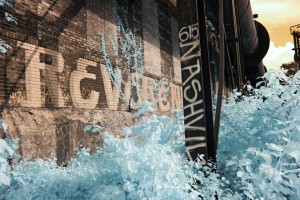 You can find more information on the event at the Rivers of Steel website and get your tickets to the big bash on ShowClix.  The Carrie Deer Project funded by a Sprout Fund Seed Award, Rivers of Steel, Glyph Inc., and a special Awesome Pittsburgh grant included the 3 year creation of the The Carrie Deer documentary, an on-site teen salvage sculpture workshop, and the installation of a permanent sign exhibit at Carrie Deer providing insight into the history of the Carrie Furnaces, details on the IAC Core Artists and cliff notes on the Deer's construction (you'll see them first hand on your twilight tour!).
So, come early and stay late, have a great time and lend a helping hand to ensure this amazing work of industrial salvage art continues to inspire new generations of artistic expression and reinvention of abandoned industrial sites.