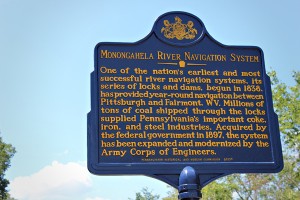 This program and corresponding Student and Teacher's Resource Guides are a free educational curriculum provided by the Rivers of Steel Heritage Corporation at their Vimeo site and at Rivers of Steel.
The Monongahela River supports a diverse working community within the Pittsburgh Port District. This program provides an overview of the historic development and value of the river,  examples of working terminals and services that utilize the river, and the US Army Corps of Engineers locks and dam system.  (Additional photos in Gallery.)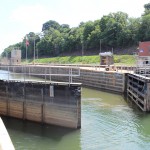 Over 45,000 jobs directly and 217,000 indirectly depend on this western Pennsylvania portion of the Federal Marine Highway, providing more than $3 million in taxes and $800 million in steadily increasing economic benefits to the area. With over 200 miles of commercial waterways running through 12 counties, the Monongahela, along with the Ohio and Allegheny rivers, move over 40 tons of coal, petroleum and other commodities yearly through the 23 locks and dams of Corridor M-70.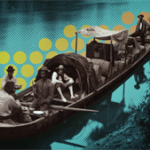 Dr. J.K. Folmar I provides an historic overview of the Monongahela River's importance to our nation's westward expansion and industrial growth, as well as our region's contributions of innovation and services in the shipbuilding industry. Dr. Folmar is President of the Monongahela River Buffs Association and retired California University of Pennsylvania Professor of History.
Highlights of the present Monongahela River working community featured in the program include:
Brownsville Marine Products
Gateway Clipper Fleet
Pittsburgh River Rescue
RiverLift Industries
US Army Corps of Engineers – Charleroi and Elizabeth Locks and Dams, Lower Mon Project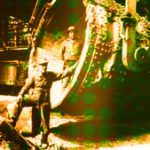 Funding for this educational package, in part, was provided by the Port of Pittsburgh Commission, National Park Service and the Rivers of Steel Heritage Corporation. Production provided by Sharon Brown, Glyph Inc.